A Dynamic Institution
UBIS is a dynamic institution in the fields of Business and International Relations. The UBIS DNA is composed of three main factors: Real-World Experience, Individual Attention, and International Perspective. UBIS keeps a close eye on the evolving needs of the marketplace and is constantly adapting its course content and methodologies to ensure that our graduates are equipped with the necessary knowledge and transferable skills to succeed in the rapidly evolving world of work.
The UBIS Micro-Certificate programs are unique individual short certificate programs that can be "stacked" into a UBIS MBA program. Certificates can be taken in any order you prefer, with mulitple focus areas designed to improve specific sets of career skills. If you are considering the possibility of stacking your certificates into the UBIS MBA, you will need to take the three Core MBA micro-certificates, at least one business or technology concentration certificate, and complete an MBA capstone course at UBIS.
Our Advantages
Can be completed in as little as 4 months and as long as 24 months.
Micro-Certificates consist of either 3 or 4 courses providing a concentrated perspective into the complex field of business and IT
Shorter, more affordable way to obtain your goals
Flexible personalized payment options available
Alumni discount available
International Network
Close links with the corporate world
International Accreditation
Outstanding Selection of Professors
Flexible Schedule
Global Learning
International faculty and student body
84% of study abroad alumni felt their studies abroad helped them build valuable skills for the job market
UBIS offers students the unique experience and opportunity to engage on-campus with a safe, personalized academic learning environment while maintaining the flexibility and convenience of immersive online coursework throughout their program.
Students have the option to take in-person courses at our technology-focused campus in beautiful Geneva, Switzerland while enjoying the freedom to travel the globe or engage from the comfort of their own home via the UBIS online learning platform.
Our ultimate goal is to make our graduates shine in the international job market.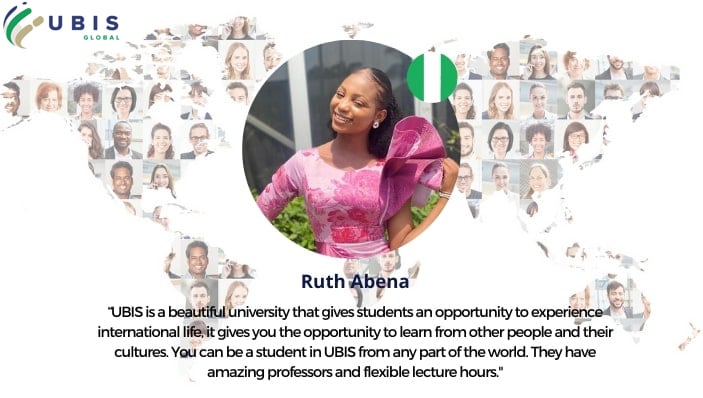 UBIS Extension - Micro Degrees
UBIS has created a number of high-quality degree-granting programs. The programs currently consist of a hybrid or fully online model. These programs cater to the UBIS student base of local and distance learners. MBA and IT Graduate Microdegree Certificate Programs are designed to fit the needs of students with at least a bachelor's degree and fully online.