Global MBA in
Global MBA Supercars, Superbikes and Motorsports
Bologna Business School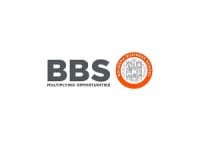 Introduction
Key facts
Format: Full-time
Language: English
Start: September 2022
Location: Bologna (Italy)
CFU: 60
Duration: 12 Months
Leading business in the ever-evolving markets of Supercars and Superbikes is more than just a job; this brand new program, unique in the World, offered by Bologna Business School in cooperation with the leading companies of the "Motor Valley" offers the opportunity to turn your career into a passion.
The Global MBA Supercars, Superbikes, and Motorsports blends theory with experience, thanks to our academic excellence and the exclusive expertise of firms like Dallara, Ducati, Ferrari, Lamborghini, Magneti Marelli, Maserati, and Toro Rosso.
Thanks to our corporate partners we are able to offer dedicated scholarships (in addition to those offered by the School) to outstanding candidates with strong motivation to work in this industry. Moreover, our cooperation with motor companies includes class thought by manager and professionals, company visits, clinics, project works, internships and Global MBA dedicated job opportunities.
Why study at Bologna Business School
Bologna Business School believes in cutting-edge and high-quality education. With this in mind, BBS designs course offerings with the strategic guidance of an International Advisory Board and the day-to-day input of mixed teams made up of academics, practitioners, consultants, and players on the global socio-economic scene.
Bologna Business School believes in continuing and customized education for:
Young managers who want to grow professionally and personally, strengthening specific functional skills or deepening their understanding of specific market sectors; Recent graduates who are entering the workforce and require knowledge, techniques, and practical tools in addition to traditional university education; Executives and professionals ready to challenge themselves, to consolidate their knowledge base, and raise the bar with their skills through work-study, training, and access to new networks; Companies and institutions aware of the complexity of new global realities who are ready to meet the challenges and opportunities that derive from leveraging their internal human capital.
Bologna Business School believes in accessible and open education, this is why there are scholarships available for the students of the Professional Masters and Global MBA.