About Bard College Berlin
Bard College Berlin is an accredited German-American university that offers intensive, transdisciplinary education in the humanities and social sciences. The student body is highly international and diverse in terms of geography, culture, class, and economic background and meets with faculty in small seminars taught in English. An emphasis on critical thinking, intellectual ambition, creativity, and the connection between life in and outside the classroom is a fundamental feature. Qualifying students can earn both an American and a German BA degree.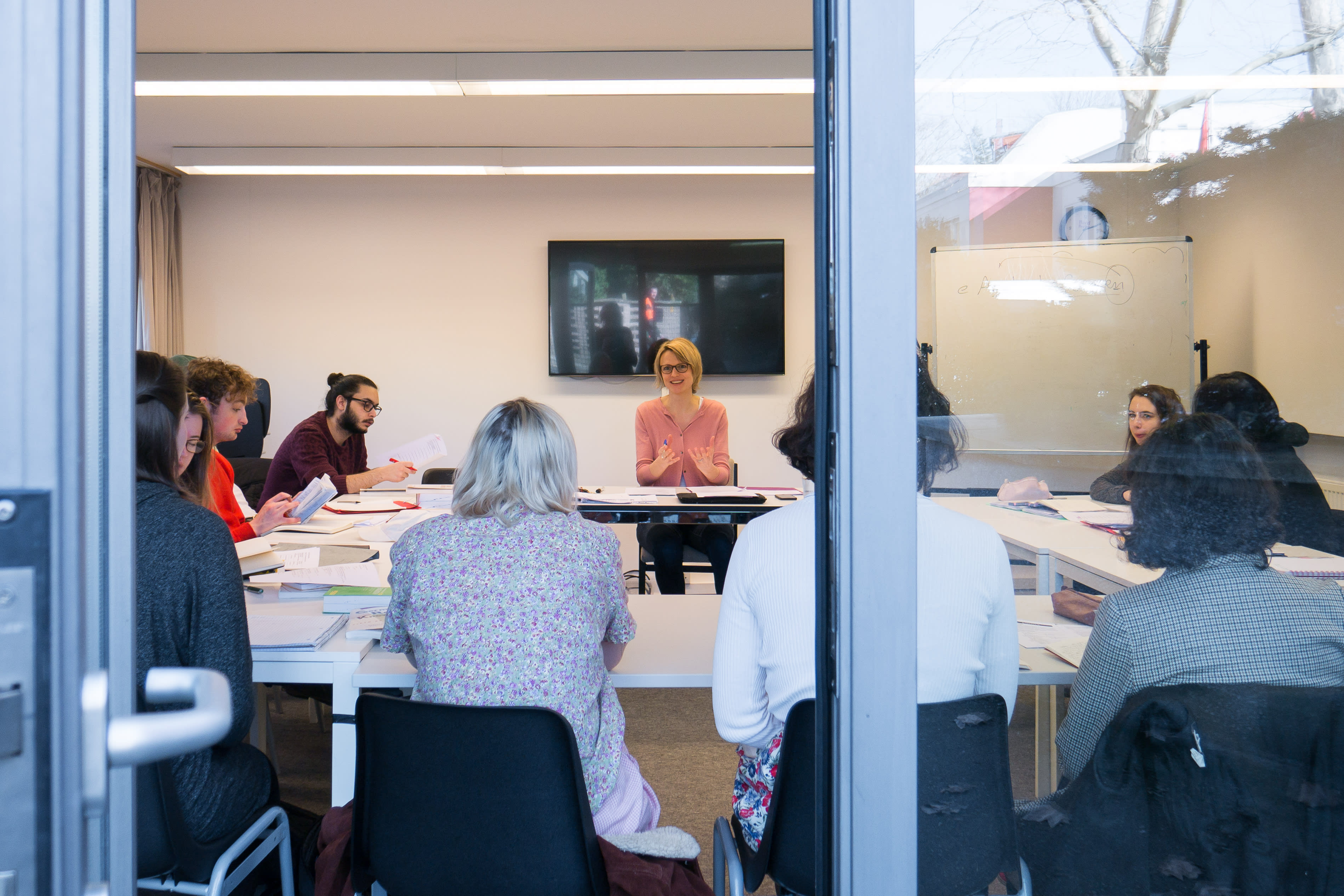 It is by posing the "big questions" that have echoed over time, and by giving young individuals the skills necessary to comprehend and answer them in dialogue and with reference to contemporary challenges, that Bard College Berlin enables personal flourishing and prepares its students to contribute to a shared global future.

Located in the political, economic, and artistic center of Europe where global economic policies and measures on migration and security are debated and tested, and where the arts find their most varied and experimental expression, Bard College Berlin is in a unique position to offer its students direct exposure to current political, social, and cultural developments through seminars and activities rooted in the city. An internship program provides opportunities to gain work experience in a wide range of fields, such as the arts, human rights, publishing, urban planning, technology start-ups, and education.

This twofold Bard focus of specialized study of an intellectual heritage of continued relevance, and the application of ideas in "real life" through local exploration, artistic practice, public debate, and civic engagement programs, has prepared Bard College Berlin alumni/ae for creative problem-solving and successful collaborations in public and private sectors at local, national, and international levels. As a result, they have been able to pursue careers in domains such as international relations, public policy, education, journalism, and the arts as well as graduate study at the world's most renowned universities.
Educational Mission
Bard College Berlin was founded with the aim of returning small-group seminar teaching and interdisciplinary undergraduate education in the liberal arts to the highest levels of the European university context where it first originated. The two-degree programs that Bard College Berlin offers are predicated on the principle that specialized study in individual disciplines should proceed on the basis of a broad and thorough knowledge of intellectual traditions and the major debates, works, and transformations that have animated them. The academic lineage of 'social thought', which has its roots in post-war Germany and in the United States, is committed to examining the key innovations of human life and culture within the framework of their social and political determinations. Bard College Berlin's core courses in intellectual history directly reflect this commitment, but it is also a guiding ideal of the programs as a whole.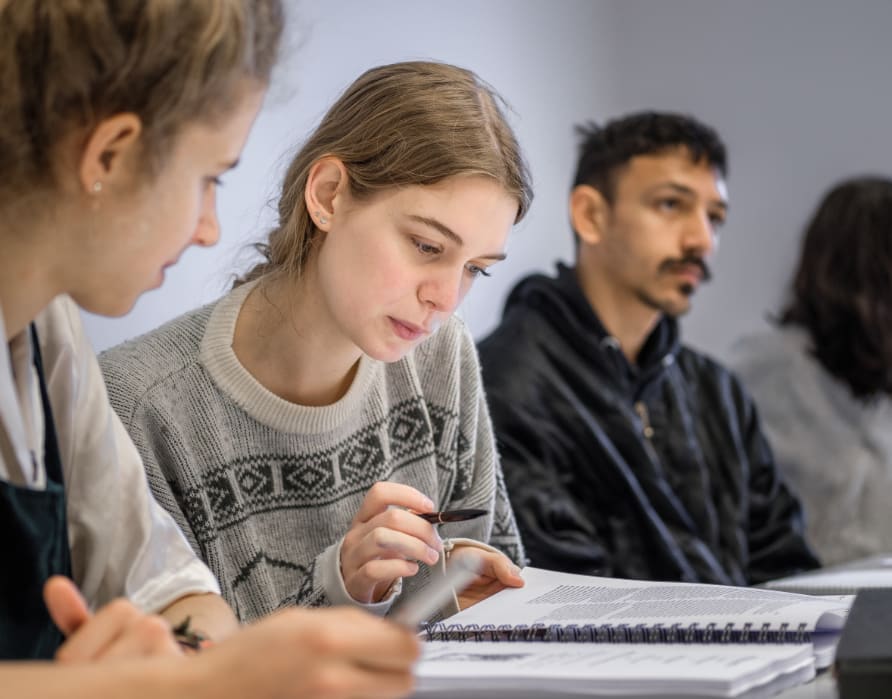 Humanities, the Arts, and Social Thought
Bard College Berlin's BA degree in Humanities, the Arts, and Social Thought explores the major fields of the humanities (philosophy, literature, film studies, political theory, art history) with respect to their interdisciplinary development. The degree encompasses the opportunity to connect the practicing arts (theater and studio arts) with the philosophical theorization of art, and to consider the general historical relationship between knowledge, craft, and specialist discipline.
Economics, Politics, and Social Thought
Bard College Berlin's BA in Economics, Politics, and Social Thought imparts training in the social sciences that is grounded in the history of human cultural change and reflection. The fundamental methods and models of contemporary economics are studied in dialogue with the movement of intellectual history, and in connection to theories of politics, and models of social functioning.
Civic Engagement
In keeping with the College's belief in providing a well-informed, creative and engaged education, the study of the social sciences involves the opportunity to work in the practicing arts, pursuing aesthetic as well as socially constructive projects. Students in all of Bard College Berlin's programs are encouraged and supported in undertaking internships and in civic engagement. The college aims to ensure that a liberal arts education cultivates active and productive citizenship.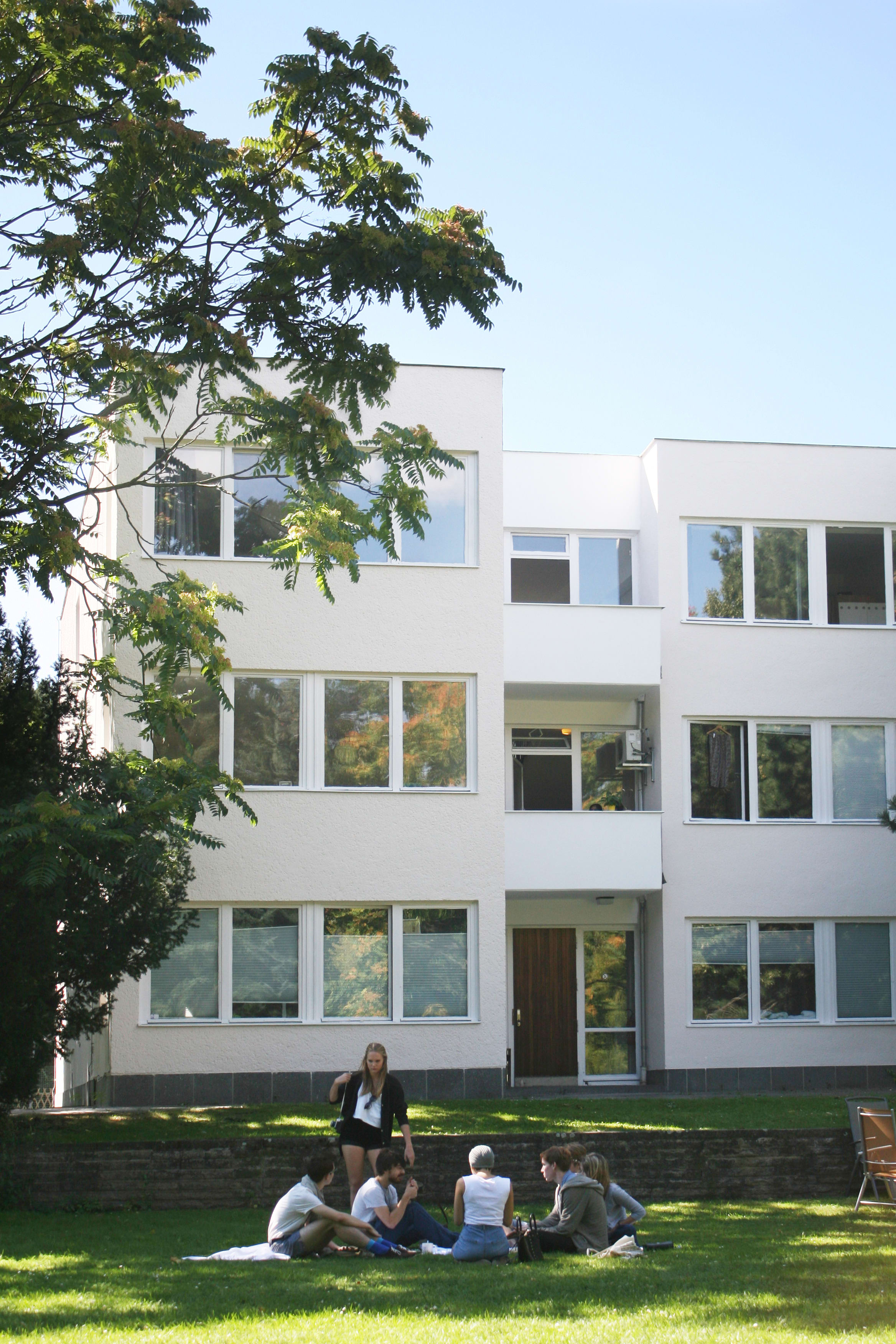 Accreditation History
Bard College Berlin: A Liberal Arts University is institutionally accredited at national level in Germany by the Wissenschaftsrat as of January 20, 2017.
The college first received state recognition from the Berlin Senate Department for Education, Youth, and Science (Senatsverwaltung für Bildung, Jugend und Wissenschaft) in accordance with sec. 123, para. 1 of the Higher Education Act of the Federal State of Berlin (Berliner Hochschulgesetz – BerlHG) in 2011.

Program accreditation for the BA in Humanities, the Arts and Social Thought was granted by the accreditation agency ACQUIN in Fall 2013. In 2015, the BA in Economics, Politics, and Social Thought received accreditation from ACQUIN.

Bard College is accredited through the Middle States Commission on Higher Education (USA) and awards a BA degree to students completing Bard College Berlin's BA in Humanities, the Arts and Social Thought or BA in Economics, Politics, and Social Thought under authority granted by the New York State Board of Education.