Masters in Business Administration (MBA in Dubai)
Home ›
MBA ›
Masters in Business Administration (MBA in Dubai)
Program Description

Masters in Business Administration (MBA in Dubai)
2 years
Morning/afternoon classes taught during the week
AED 46,000 / year
Objective and Pedagogy of IMT for MBA in Dubai
The MBA program at IMT-Dubai is designed to provide students with a solid foundation in management disciplines. Upon graduation students are provided with:
A thorough understanding of management disciplines
The exposure to first-hand, corporate, real-world situations
The ability to apply these concepts in varied business environments
The ability to analyze and solve problems via critical and creative thinking
Leadership and teamwork skills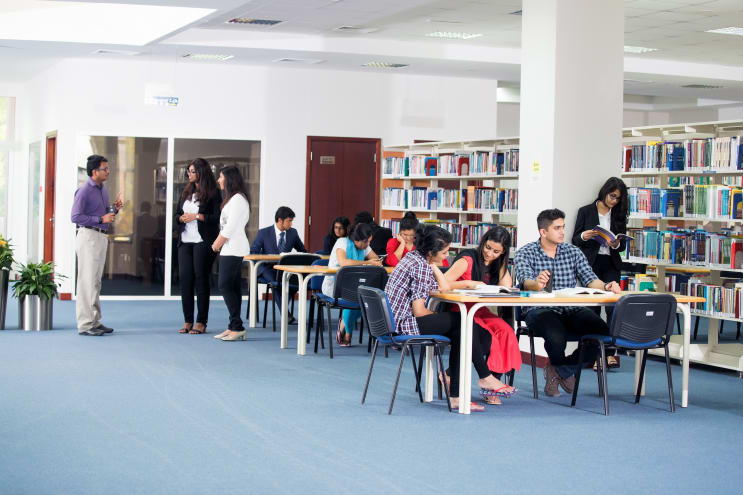 Specializations
At the end of the first year of studies, students can choose the area of specialization from the following:
International Banking and Finance
The Concentration in International Banking and Finance major offers students a unique opportunity to study advanced theory and practice of financial markets and international financial institutions. The focus of this concentration is on current thinking regarding the evaluation of the firm, investment decision processes, financing and dividend policy, asset management, and financial strategies, and portfolio theory.
Marketing and Retail Management
Marketing is one of the most practical, areas of concentration at IMT Dubai. MBA students with a specialization in Marketing acquire skills in analyzing and using existing data to make effective marketing decisions. Students learn theories and practices about how products, services, and ideas are developed, distributed, priced and promoted by a variety of organizations.
Projects and Operations Management
The project management specialization opens a number of operational, hands-on, career opportunities. This concentration is focused on providing decision-making skills suited to today's information and technology-intensive environments. This flexible concentration takes a strategic and applications-oriented view of operations. In addition to the core courses, electives are offered in supply chain management, project management, and total quality management.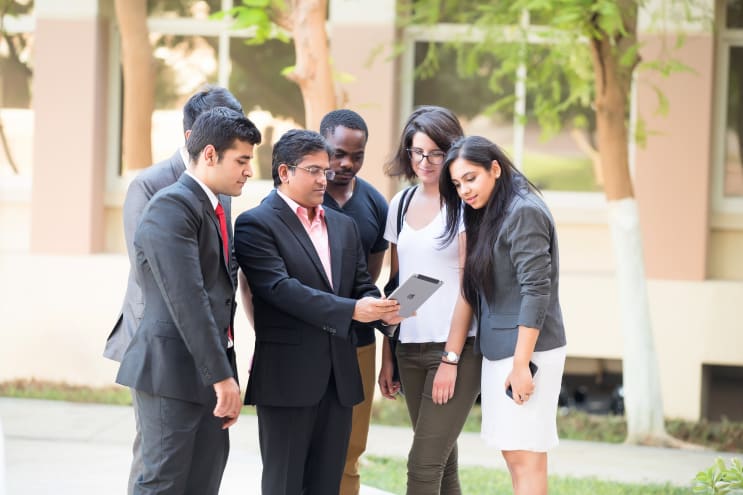 Human Resource Management
This specialization is designed to provide future HR professionals with the knowledge, understanding, and skills necessary to contribute to both the strategic and tactical management of organization's Human Resources. The emphasis during the course is on the various aspects of Human Resources i.e. Human Resource Planning, Job analysis, Recruitment and Selection, Training and Development, Performance Management, Compensation and Benefits, Strategic Human Resource Management and Change Management; all of which are essential for effective HR management within organizations.
Electives
Students are given the opportunity to choose eight electives of their choice. Electives offered are updated regularly to keep up with market trends and demands based on changes in the industry. The curriculum maintains the right balance between knowledge and skills combining a strong conceptual base with exposure to contemporary practices. A variety of learning tools are used for the acquisition of knowledge and skills. Role-play, case study, project work, field experience, assignments, quizzes, seminars and industry visits are some of the many methods used.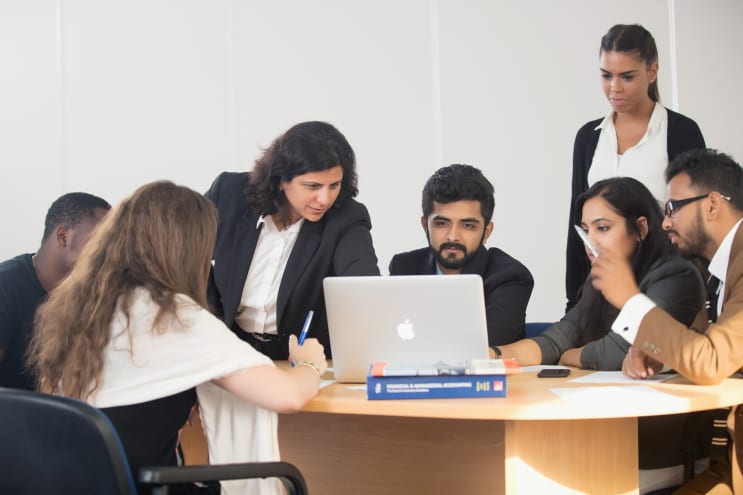 MBA Program Outline
Year 1
During the first year of the MBA Program at IMT Dubai, students attend 12 mandatory courses spread across two semesters. At the end of the first year, students are placed in profit and non-profit organizations as part of our internship program. The 8-week Internship program helps students to gain knowledge and practical skills within organizations in the UAE and in other countries.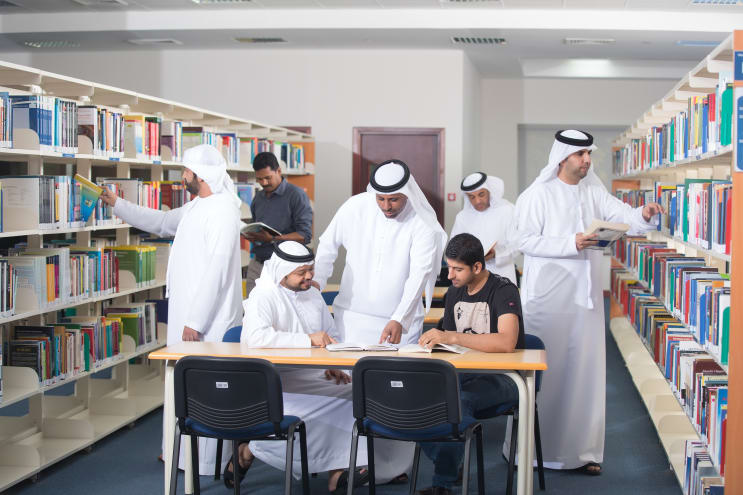 Year 2
During the second year of the MBA program at IMT Dubai, students will complete 4 core courses and will select 8 elective courses within their field of specialization. Typically students will complete 2 core courses in each semester with 4 elective courses. Students are also given the option to attend classes in other fields on a non-credit basis to expand their academic horizon and gain exposure to other fields of management. During their second-year students also complete a Company Project which is a team-based assignment focusing on a specific topic or current issue faced by a business. Similar to the internship program, the company project is completed in 8 weeks. Towards the end of company project, students prepare a professional report which is assessed by a panel of faculty members and industry experts.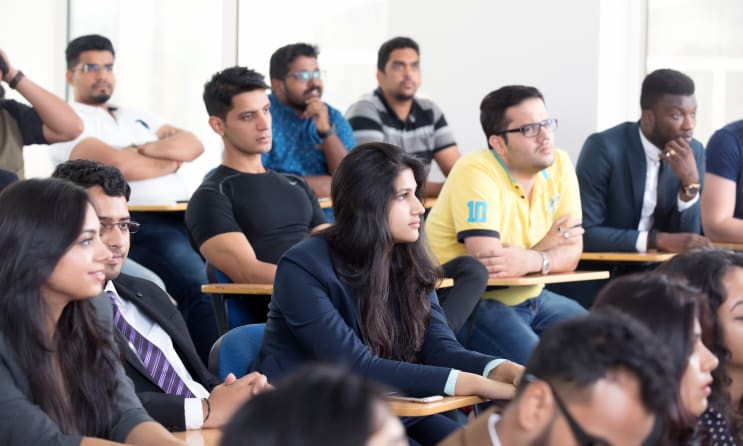 Specialization
At the end of the first year of studies, students are given the choice of specializing in one of the following main business functions/areas:
International Banking & Finance Management
Marketing and Retail Management
Project and Operations Management
Human Resource Management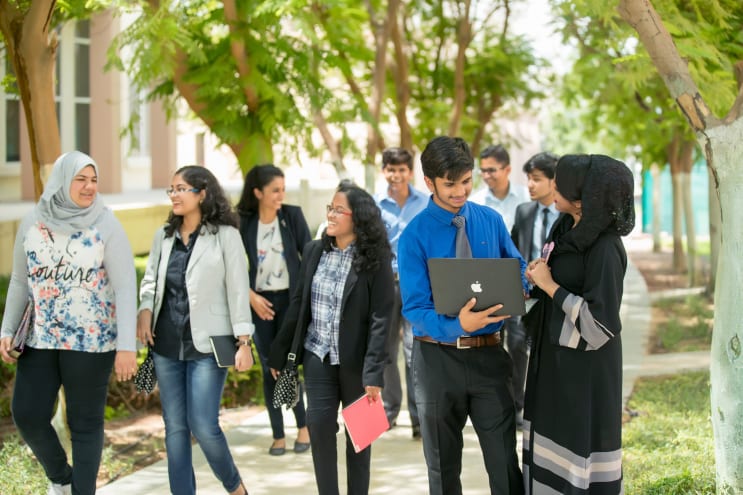 Electives
MBA students are given the opportunity to choose eight elective courses from their chosen specialization offered by IMT Dubai. The choice of specialization is based on Cumulative Grade Point Average (CGPA) from the previous year and career interests of the student.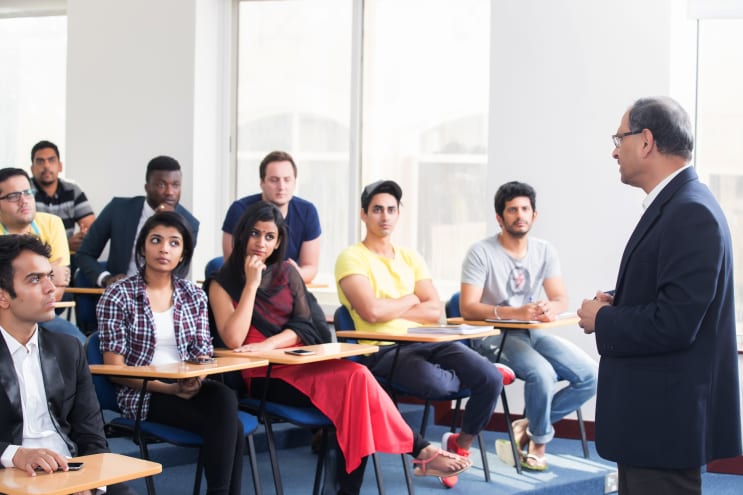 Key feature
The MBA program at IMT Dubai is designed to launch students into their career by combining strong theoretical concepts with an exposure to current practices and trends in business. A number of learning tools are employed in your course, including but not limited to role-play, case studies, project work, field work, assignments, quizzes, seminars and industry visits. Aside from the courses, workshops are also conducted on personality development, career dynamics and self-assessment and business simulation.
Entry Requirements
Applicants for the MBA program must have an undergraduate degree (Bachelor's degree) from an accredited university with a CGPA of 3.0 and above on a 4.0 scale or its equivalent (50%+ overall average). Applicants with lower scores may be required to meet the academic panel and admission will be decided based on the panel recommendation.
Applicants whose native language is not English are required to take an English Proficiency Test. The minimum required score for TOEFL is 550 (paper-based) and 80(internet based) or an IELTS band of 6.0. This requirement is not essential if the applicant has received their Undergraduate degree from a university requiring a TOEFL of 500 or its equivalent test score approved by MOHESR, UAE and can provide proof of this.
Although work experience is not mandatory, applicants with previous business experience will be given preference during the selection process.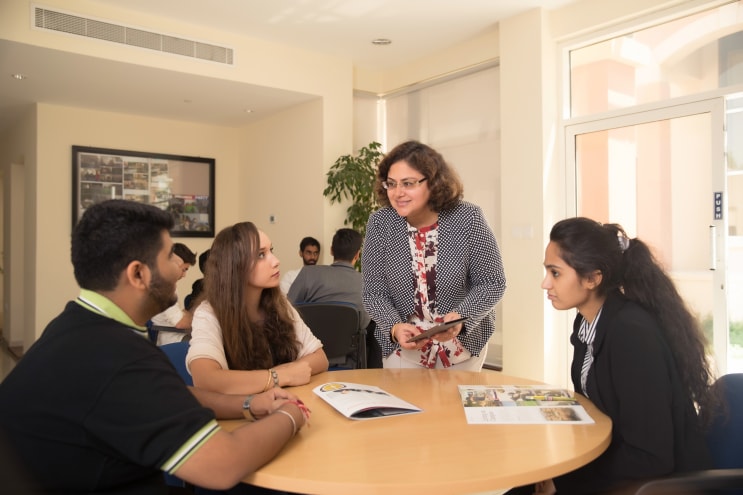 Eligible candidates will be called for personal interview. Admissions will be confirmed based on the performance in the interview.
All MBA applicants are required to submit a valid GMAT/CAT or MAT score. This score is used as one of the criteria that constitute the candidate's complete admission's portfolio.
All applicants for admission are required to obtain equivalency of their Bachelor degree from the UAE Ministry of Higher Education and Scientific Research. The attestation process is dependent upon whether you completed your bachelor degree in the UAE or in another country.
Last updated Dec 2018
About the School

IMT Dubai is a premier Business School in the GCC region. Ranked #2 in the UAE & listed among the top ten in the region, with its world class curriculum and academics, experienced faculty, industr ... Read More
IMT Dubai is a premier Business School in the GCC region. Ranked #2 in the UAE & listed among the top ten in the region, with its world class curriculum and academics, experienced faculty, industry exposure and outstanding placements, IMT Dubai has not only excelled in quality education, but has also been awarded University status and accreditation of the Ministry of Higher Education and Scientific Research (MOHESR) of the UAE Government, a laurel that only Indian based University has received. It is also only the Only Business School in the UAE to be accredited by the International Assembly for Collegiate Business Education (IACBE) of the USA for the MBA program.
Read less