Master of Business Administration
Home ›
MBA ›
Master of Business Administration
Program Description
The Roehampton MBA focuses on responsible leadership for sustaining competitive advantage and managing projects in a global context. It is designed to provide you with a comprehensive understanding of the main functional areas of business management such as strategy, marketing, finance and organisational change. The Roehampton MBA puts emphasis on the analysis of global organisations' best practices and strategies and it provides the opportunity to pursue a consultancy project with either a multinational corporation or a leading SME in London.
This programme has been designed with input from successful London-based entrepreneurs and will equip you with an understanding of the needs of global business. This MBA will also prepare you for the challenges of senior management within an international business environment.
You will be offered the opportunity to join an international management field trip to a European country, included in the programme's fees, where you will visit companies and will have the opportunity to reflect on current management issues and strategic solutions. The international management field trip will offer you an invaluable opportunity to practise teamwork and to contextualize and apply your international business management knowledge to a number of international companies and cultural contexts.
Content
The Roehampton MBA is an intensive management programme that will enhance your career in international business and related specialist areas and ensure your 'global career readiness'. The programme will be directly relevant to your professional background and expertise, as learning is related to, and informed by, your own work experience. The programme is delivered by academics and practitioners that are leading experts in their field and is characterised by quality teaching that is research-informed.
The MBA is characterised by:
A global perspective, capitalising on your prior work experience, reflected in the programme content and assessment strategy.
The opportunity to apply theory to real business situations and selected international case studies, and to compile a consultancy report.
Learning and teaching focused on your career-readiness and addressing contemporary challenges in 21st-century global businesses.
A blended approach to teaching and learning that is technology-enabled through the use of Moodle.
On successful completion of your MBA you will have the knowledge, skills and confidence to lead and manage global business operations; to absorb complex information; to make difficult strategic decisions and communicate them effectively, and to lead and manage cross-cultural project teams.
As a graduate, you will receive a dual award Level 7 Diploma in Strategic Management and Leadership by the Chartered Management Institute (CMI).
Modules
The Pre-Induction Programme
Students who have not previously studied business will be offered additional support in the form of an on-line preparatory, pre-induction programme of study that they will be encouraged to complete before the start of their programme.
Global Leadership Programme
Roehampton Business School is offering to all its PG students an innovative and ambitious Global Leadership Programme alongside their PG awards. The programme runs in parallel with the taught modules and it is complementary to them
Core modules (Autumn term)
Business Research Methods
Strategic Marketing
Sustainable Business Strategy
Project Management
Core modules (Spring term)
Financial Performance Management
Leadership and Change Management
Optional Modules (20 credits)
Strategic Investment Appraisal
Global Brand Management
HR Business Partnering
Dissertation and Project Modules
Students must choose one of the following:
Dissertation
Consultancy Project*
* The Consultancy Project requires an internship or partnership agreement with a suitable organisation. Internships are normally unpaid. You will need to secure the external partner but will be supported throughout this process by the university's careers team and the Business School. The Internship will usually be over a 12-week period on-site at the chosen company.
Compulsory and Required modules
Compulsory and/or required modules may change when we review and update programmes. Above is a list of modules offered this academic year.
Optional modules
Optional modules, when offered as part of a programme, may vary from year to year and are subject to viability.
Global Leadership Programme
Why a Global Leadership Programme?
Want to experience life as a Management Consultant?
Want to add valuable experience to your CV?
Want to network with organisational leaders and global businesses?
The Global Leadership Programme is designed to enhance your career-readiness. It is focussed on your personal professional development through a combination of events, workshops, networking opportunities and industry exposure that address your career-readiness, and your capabilities to act as an effective leader, manager, consultant or entrepreneur.
As part of your Global Leadership Programme, you will receive guidance from professional staff from the Careers Service on how to enhance your career path. You will be able to browse through an extensive range of information, literature from professional bodies and self-help materials on CVs and job applications. As part of the workshops, you will be able to take part in confidential interviews to discuss your career plans, applications and forthcoming job interviews. In addition to this, you will be offered the opportunity to practice your presentation and elevator pitch skills at networking events.
Pre-Induction Programme
If your first degree is not in business and management, you will be offered the opportunity to complete an on-line pre-induction, which is entirely voluntary and non-credit bearing. It is not assessed and it is not a pre-condition for enrolment. It will, however, provide you with a level of understanding of strategy, management, marketing and international business. This programme is delivered as a self-directed study and available once your enrolment has been completed.
The programme will consist of guided readings that you can complete at your own pace at home. You are strongly encouraged to arrive well prepared and to have read through at least some of readings and reflection tasks provided by week 3 of your first semester.
The Pre-Induction website will guide you, once you are enrolled, through the relevant readings and tasks in more detail. It will advance your ability to analyse data and information using basic analytical and managerial techniques and toolkits.
The list of topics:
Introduction to Management, Marketing & Strategy
Introduction to Finance and Accounting for Managers
Introduction to Consumer Behaviour
Introduction to Managing People and diversity in Organisations
Entry requirements
The course is designed to resonate with people from a variety of backgrounds, so you don't need to have a specific area of academic experience, however, two years of relevant work experience are required. Once you apply, please make sure that you do upload signed reference letter(s) which testify two years of work experience.
Last updated Jan 2020
About the School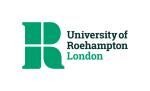 We change lives by helping our students to develop the confidence, knowledge and values they need for a successful and fulfilling life. We produce world-class research that helps us understand the wor ... Read More
We change lives by helping our students to develop the confidence, knowledge and values they need for a successful and fulfilling life. We produce world-class research that helps us understand the world and change it for the better.
Read less