close
Filters
See Results
Given the power of an MBA and the doors it opens, the network it offers and the problem-solving skills it teaches, business students need to be more engaged in their education and to make a conscious effort to understand what they want to get out of their MBA degree.A Master of Arts or Master of Science degree is a graduate-level course of study that typically requires more rigorous and focused wo… Read more
Given the power of an MBA and the doors it opens, the network it offers and the problem-solving skills it teaches, business students need to be more engaged in their education and to make a conscious effort to understand what they want to get out of their MBA degree.
A Master of Arts or Master of Science degree is a graduate-level course of study that typically requires more rigorous and focused work than an undergraduate degree. Students may pursue this education to deepen their understanding of topics learned in undergraduate school or to train for a specific career field.
Even though my attend distant learning classes online, several universities hold commencement at several locations. You could even stop taking classes for many weeks during the year without withdrawing and without throwing your student loans into repayment. That is a strong argument many people look at when enrolling in distance learning classes.
Higher education in Cyprus is conducted in the five common international languages namely English, French, Portuguese, Turkish, Greek and Chinese. This has solved issues of language barriers in these higher education institutions enabling even international students to seek the country's higher education.
Distance learning MBA in Cyprus Online in Cyprus
Read less
1

Results in Master, Cyprus Online, Distance learning
format_list_bulleted Filters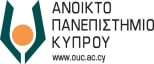 Featured
TIP! If you represent a school and want to add your programs to our listings, contact us here
Related fields of study