Henley Flexible Executive MBA in Asia
Home ›
EMBA ›
Henley Flexible Executive MBA in Asia
Program Description
Henley Flexible Executive MBA in Asia
The Henley Flexible Executive MBA is a 2-year part-time program designed for experienced managers and busy executives looking to develop their international management competencies. With a blend of individual and group study, online learning and face-to-face workshops, it is ideal for executives with hectic travel schedules, relocation possibilities and family commitments from around the region because of the great flexibility over how, when and where program members achieve their MBA qualification. There is a worldwide community of almost 3000 current participants on this program as well as over 56,000 alumni in 150 countries.
Flexibility
The program fits around your family, social life, career and other commitments, allowing you to work full-time as you advance through the program. It is delivered through a blend of online learning, a residential starter workshop in the UK, face-to-face weekend workshops in Hong Kong held three to four times per year, as well as peer group learning team activities, either online or offline. You are then encouraged to utilize the broad range of academic resources and information sources available in Henley's online learning portal, to take advantage of the support offered by a network of Henley-based tutors and to balance further group and individual study with other life commitments. Fitting into your busy schedule, all weekend workshops will be completed within 24 months with a flexible period to complete your management challenge.
Practical approach
The Henley program is all about practical application. What differentiates our program from others is our ability to help executives see the holistic side of business whilst examining their own companies and resolving real-life challenges. Learning from the program is focused on direct application to the workplace, ensuring a high degree of relevancy and practicality for program members and employers alike. All assignments are based on resolving practical business-related challenges within your organization. You could apply your new knowledge and put what you learn into practice in your workplace on a day-to-day basis from the very first workshop.
International experience
We deliver a truly international MBA program in one of the world's great global cities. The program members, all mid to senior managers, have a chance to work with other experienced executives from many industries and different cultural backgrounds. Around 60% of Henley program members in Hong Kong are not local to Hong Kong but are from countries like Canada, Germany, Denmark, South Africa, the Philippines and of course the UK. As we focus on exceptionally high-quality interaction and peer group learning, you will also learn different business practices from one of the most culturally diverse groups in Asia. With Henley's global presence in 17 countries, there are also unique opportunities to attend workshops in international locations including the UK, Finland, Germany, Ireland, Malta, Scandinavia and South Africa. Our Faculty is international, both by passport and by experience. All have the extensive commercial expertise, and many continue with private business consultancy to keep them at the cutting edge. This equips program members with a greater understanding of different working environments and cultures, broadening the scope of their studies by preparing them for global business through international exchange.
Personal development
At Henley, personal development is woven into the fabric of the program and is assessed at each stage as a guide to your career and life as you move along your MBA journey. We take a whole person approach, which means we begin by acknowledging the complexity of balancing work, home, study, and career, as well as planning for the challenge to engage with the world that will come with a senior management role. Reflection, dialogue, and goal-setting are the heart of personal development and are complemented by interactive workshops at each stage of the program.
Last updated Dec 2017
About the School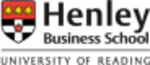 Founded in 1945, Henley Business School was the first business school to be established in the UK and is one of the oldest and most respected schools in Europe. Henley is among an elite group of the t ... Read More
Founded in 1945, Henley Business School was the first business school to be established in the UK and is one of the oldest and most respected schools in Europe. Henley is among an elite group of the top 1% business schools in the world to hold triple-accredited status from the major UK, European and US awarding bodies (AMBA, EQUIS, AACSB).
Read less