Program Description
You Want Change
You want to transform professionally and personally. Broaden your knowledge of global leadership and deepen your understanding of yourself. Widen your perspective. And challenge everything you know.
The Global Executive MBA (GEMBA) provides you with the tools, the confidence and the expanded world vision to step up and become a truly global leader.
You want change. Are you ready to make it happen?
The GEMBA Experience
Challenging, rigorous, hands-on and genuinely global, the Global Executive MBA experience will elevate your ability to lead and transform your vision of management.
This highly immersive program gathers distinguished faculty members, thought leaders and business leaders from 30+ countries whose frontline experiences circle the globe.
Learn alongside an exceptional cadre of senior leaders from a rich diversity of business and cultural backgrounds. Their breadth and depth of knowledge generate an energizing classroom dynamic.
Guided by IESE faculty experts, the program incorporates case analyses and action-oriented learning methodologies to zero in on the most critical issues and trends shaping the global economy.
Rankings

Testimonial
"Although I had a successful career, I felt I needed to renew myself for the next stage of my career. The world-class professors and academic rigour of the GEMBA program exposed me to new business ideas and environments, introduced me to an amazing group of classmates, and challenged me to become a better person."
Richard Orazietti, GEMBA 18
Senior Vice President, Treasurer, Goldcorp, Canada
Program Structure
The Global Executive MBA takes place in four business hubs: Barcelona, New York, Shanghai and Silicon Valley. The program will carry you to key markets and business communities around the world to give you a truly global perspective.
You can further customize your learning experience by choosing from a portfolio of elective modules offered in five continents.
A Challenging Curriculum
The Global Executive MBA curriculum is blended for enhanced flexibility. Through a seamless combination of face-to-face modules and online work, you will accelerate your global leadership potential.
Each core module encompasses a series of core courses on the essentials of global business, including leadership tenets, financial accounting, entrepreneurship and digital transformation. In Module 4, you will work on a business plan off-campus.
Module 1 – Laying the Foundations

Module 2 – Expanding Business

Module 3 – Improving Business

Module 4 – Managing Value Creation

Module 5 – Leading Across Borders

Module 6 – Driving Innovation

Module 7 – Bringing It All Together
Each module comprises three distinct phases:
Pre-residential
Prepare for what's ahead. Revitalize your knowledge and understanding of core business concepts.
Residential
Explore concepts in the dynamic context of teamwork, case-based debate, lectures and workshops on campus. Take it further with company visits, events and guest lectures.
Post-residential
Apply new concepts, share feedback and analysis, and collaborate on projects.
Admission
The Global Executive MBA admissions process is designed to determine whether the program is the right fit for you and your professional goals. We urge you to contact us before applying to meet with an admissions mentor, who will review your résumé and provide in-depth information on the learning experience.
Lifelong Learning
You will form part of a dynamic alumni community comprised by more than 45,000 professionals who live and work in over 100 countries. Wherever you are, whatever your line of work, you will always be within easy reach of an IESE graduate.
45,000+ alumni

108 nationalities

68 annual e-conferences

230+ continuous learning sessions every year

33 regional chapters
Support Throughout Your Career
Earning your Global Executive MBA degree is just the beginning. After graduating, you'll be able to benefit from numerous initiatives to continue on your learning path, such as:
Accredited coaches

Individual assessment interviews

The SUCCEED platform, which allows you devise your own professional and personal development plan

Career opportunities
Last updated Oct 2019
About the School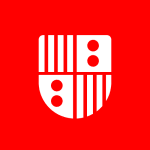 At IESE Business School we want to educate leaders to whom we can entrust the future of business and society.
At IESE Business School we want to educate leaders to whom we can entrust the future of business and society.
Read less