Read more about this program on the school's website
Program Description
Empower Your Career
ESCP Executive MBA (EMBA) part-time programme #4 worldwide in Career Progression by Financial Times. 6 international tracks and 50 electives.
This real-time transformational programme is the stepping stone you need to bridge the gap between your untapped potential and the world-class leader in you.
**The nine core courses of the Executive MBA may also be completed as a stand-alone certificate known as the General Management Programme (GMP).
| | |
| --- | --- |
| 9 Core Courses | 10 Electives |
| Build a comprehensive foundation in managerial concepts | Curate your EMBA with your choice of specializations |
| 5 International Seminars | 1 International Consulting Project |
| Deepen your insights and pool knowledge with your peers | Tackle a real-world business case within a multicultural team |

Financial Times Ranking (2019)
#3 for Aims Achieved Worldwide
#4 for Career Progression Worldwide *
#14 ranked EMBA programme overall
* With an average 78% increase in salary
Programme Objectives
Improve your leadership skills
Master the most recent managerial practices
Design and deploy a strategy in a multicultural context
Drive and develop your entity performance
Implement an innovative business model
Guide your business and lead your team to transformation
Benefits
Develop a personal leadership philosophy that reflects greater knowledge, capabilities, and insight in a cross-cultural environment.
Empower the top-level leader within you and expand your perspective on life.
Share your experience with a highly diverse group - an invaluable asset in today's global business environment.
Leverage your career (with an average 78% increase in salary).
Join an influential global network as part of the 60,000-strong ESCP Alumni community, present in over 150 countries.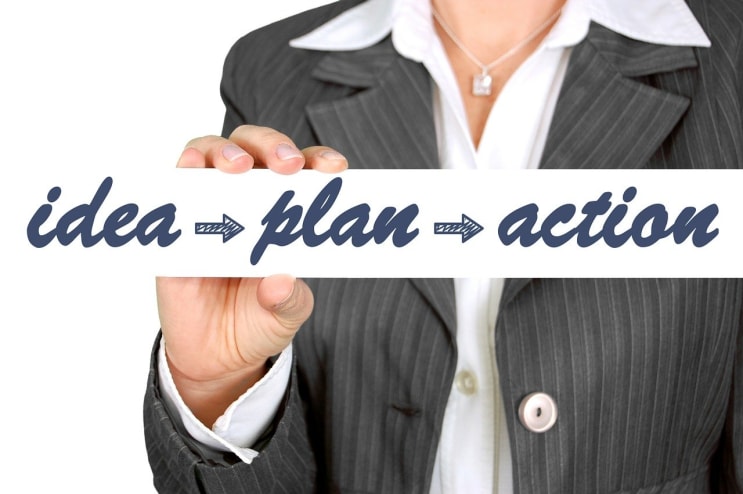 Curriculum
You are determined to take your future into your hands with our Executive MBA. But you will need to find time to study in your busy work week. That is why we have carefully designed this part-time Executive MBA programme to be highly customizable: you choose where and how long you want to study, and you curate the content. The ESCP Executive MBA helps you to balance your studies with your work and your personal life.
No matter which study track you choose among our 6 tracks, it is the same curriculum across all our campuses in Europe and the Middle East. You follow the same ESCP Executive MBA.
Core Courses
The core courses equip you with all the cross-functional knowledge and managerial skills that a business leader like you will need. You will complete 180 hours taught throughout the year in weekday or weekend sessions, depending upon the study track.
Corporate Strategy
Financial Accounting
Marketing
Corporate Finance
Managerial Economics
Managing People and Organisations
Supply Chain Management
Cost Accounting and Management Control
Entrepreneurship and Intrapreneurship
The nine core courses of the Executive MBA may also be completed as a stand-alone certificate known as the General Management Programme (GMP). Graduates of the GMP are allowed to proceed to continue on to the full EMBA degree.
50 Electives
With an EMBA at ESCP, you tailor your skills set to your ambitions.
You will choose 10 to 12 electives from a range of 50 electives available across the 5 ESCP campuses and via distance learning. As an Executive MBA Alumni, you'll have the opportunity to complete up to two additional electives every year.
International Seminars
Learn how to do business and gain insights into developing markets in the USA, Brazil, China, Singapore, or India.
Over the course of the Executive MBA, 5 location-specific seminars explore the burning issues in global business. The 5 different week-long seminars are an opportunity to pool your own knowledge and experience with that of your peers.
International Consulting Project (ICP)
Put your learning from the EMBA into practice by taking on a real-world business case with the International Consulting Project (ICP).
You will work on this collaborative, multi-disciplinary project as part of an intercultural team over 12 to 14 months. You and your team will complete an in-depth analysis of a situation or an issue faced by a company and make recommendations for actions that can realistically be implemented by the firm.
The outcome of your ICP is a series of recommendations that the company can implement in order to meet the strategic challenge at hand.
Individual Coaching
On each campus, you will receive personalized and goal-oriented career guidance throughout the Executive MBA, as well as 4 hours of confidential, one-to-one coaching sessions.
You can use this time to explore themes that are relevant to your career development. Alternatively, you may choose to focus on personal decision-making and identify the actions that will move you towards your goal.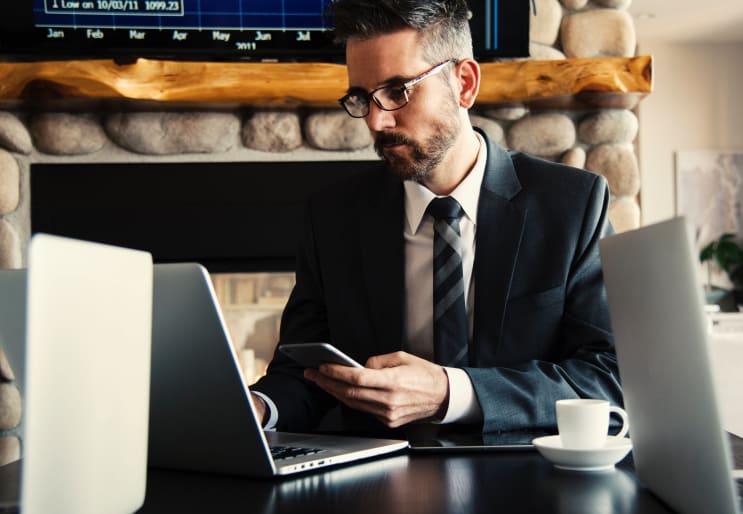 Snapwire / Pexels
Admission Requirements
A previous university degree: Bachelor, Master's degree or equivalent in any discipline
A minimum of five years' managerial experience, based on demonstration of managerial skills and potential for success within your company (recommendation letters)
Fluency in English: courses are taught in English, and all coursework must be submitted in English.
For non-native English speakers, we require the following minimum scores on the tests (TOEFL 100 / IELTS Band 7 / In-house English Test (free) provided by the British Council: CEFR c1*)
*CEFR stands for Common European Framework of Reference for Languages
Scholarships
At ESCP we value diversity and want to encourage real exchanges from individuals from many different backgrounds. To facilitate this, we offer the following scholarships schemes to accepted candidates:
Women in Leadership
Entrepreneurs
Individuals based in Emerging Markets
Those working for NGO/Non-profit
Those working in a Small or Medium-Sized Enterprises (SME: less than 250 employees)
These scholarships reduce tuition fees by between 5 and 20 % (maximum) and are awarded to candidates who can demonstrate that they will make an outstanding contribution to the programme and to their organizations or community.
If you are interested in being considered for a scholarship, please contact us for more information.
Finance
70% of our Executive MBA participants receive some financial support from their employer. Funding may also be available in the form of scholarships or government loans in your country. Our Admissions Officer will be happy to advise you about funding opportunities.
Financial institutions can provide you with a student loan. Our on-campus teams are also available to ease the process with purpose-designed credit facilities such as low-interest loans, tailored instalment schedules, and flexible payments.
Last updated Apr 2020
About the School
As a state-recognised university, ESCP counts among the most prestigious and leading business schools in Germany. ESCP regularly occupy top spots in both national and international rankings (#1 Europe ... Read More
As a state-recognised university, ESCP counts among the most prestigious and leading business schools in Germany. ESCP regularly occupy top spots in both national and international rankings (#1 European business school in Germany, #1 Master in Management, #1 Executive MBA and #1 in Custom Executive Education in Germany). In Berlin, ESCP has particular expertise in 3 academic Key areas, namely sustainability, entrepreneurship and digitalization with a foundation of international management. Companies such as Accenture, Bain, Bayer, Coca-Cola, and P&G closely collaborate with us and stay in continuous contact due to the quality of our faculty, their research as well as the top quality of our students and alumni.
Read less