Program Description
Overview
"Since our foundation in 1958, IESE Business School is committed to the development of leaders who aspire to have a lasting impact on people, firms, and society through their professionalism, integrity, and spirit of service"
Franz Heukamp
IESE Dean
Doctor of Philosophy (Ph.D.) in Engineering Massachusetts Institute of Technology
5 Reasons to choose the IESE Executive MBA
You want to reach your full potential and make a real impact on the world around you.
You're on a quest to do more, go further and move out of your comfort zone.
You want an intensive and singular experience that challenges you on all levels.
You want to take your career to the next level.
You want to enhance your knowledge and skillset to set your ideas into motion.
The Case Method
During the 18 months of the Executive MBA, you will tackle more than 300 real-life business cases that place you in the heart of senior management decision-making. Supported by your own knowledge as well as the experience of your fellow students, you'll be asked to share your views and defend your ideas, all with a common aim: to make a decision. The case method prepares you for that critical moment in your career when you are asked: "what will you do?".
Exceptional Faculty
IESE has one of the finest business faculties in the world today. Our professors hold their PhDs from the most renowned universities on the globe and are present on many Company Boards while their research is being published in the most referenced of academic publications.
This allows them great relevance and rigor in their teaching role that is central to their mission ensuring that each session is a step further in the students' professional progression.
Knowledge Exchange
IESE's programs are forums where you can share knowledge, experiences, and ideas with other leading professionals from a diversity of sectors and organizations. Broaden your vision of management with new perspectives. Re-think your point of view.
Constant Feedback
Throughout the Executive MBA, you will have a personal mentor at your disposal to help you get the most out of the program. In addition to our professors and program managers, your mentor will provide you with regular feedback and give you advice on your career path and everything else you need to do to get the best out of yourself.
Learning Experience
Designed for high-potential managers, executives and entrepreneurs who want to boost their careers, the Executive MBA delivers a highly intense and personally transformative experience that maximizes student's leadership, decision-making and entrepreneurial capabilities to enhance their personal development and prepare them for any challenge they will face in their careers.
The Executive MBA will sharpen your decision-making skills and equip you with the requisite skills to lead in complex and changing environments.
6 Intensive Weeks
In the second year of the program, you'll be able to choose three "intensive week" experiences. Options include international treks in Shanghai, São Paulo and New York, the Executive-Management Simulation Program (EXSIM) and area-specific elective weeks. These demanding hands-on experiences enable you to tailor your learning experience and put theory into practice.
International Weeks
Shanghai
The hub of one of the world's major economic powerhouses.
New York
A global finance center and a hotbed for entrepreneurial activity.
São Paulo
Vibrant financial center and regional base for numerous multinationals.
Barcelona
European center of culture, sport, and entrepreneurial activity
Simulation of Executive Management
An opportunity to apply everything you've learned during the first year of the Executive MBA. Over an exciting and intense week, you'll enhance your strategic thinking by analyzing real-life business situations and defend your recommendations before a board of directors comprised of professors and industry expert.
Elective Courses
Elective modules allow you to enhance your knowledge of core business areas in alignment with your professional priorities.
Fintech
Digital Marketing
Design Thinking
Social Entrepreneurship
In Company Project
Project examples:
Development of a Social Collaboration Strategy
Identifying and Creating New Markets
Increasing Production Efficiency of a Plant
Analysis of a Management Cost System
Development of a Product Launch Strategy
Phases of the project:
Proposal and definition
Planning and completion
Evaluation and showcase
Last updated Oct 2019
About the School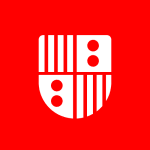 At IESE Business School we want to educate leaders to whom we can entrust the future of business and society.
At IESE Business School we want to educate leaders to whom we can entrust the future of business and society.
Read less